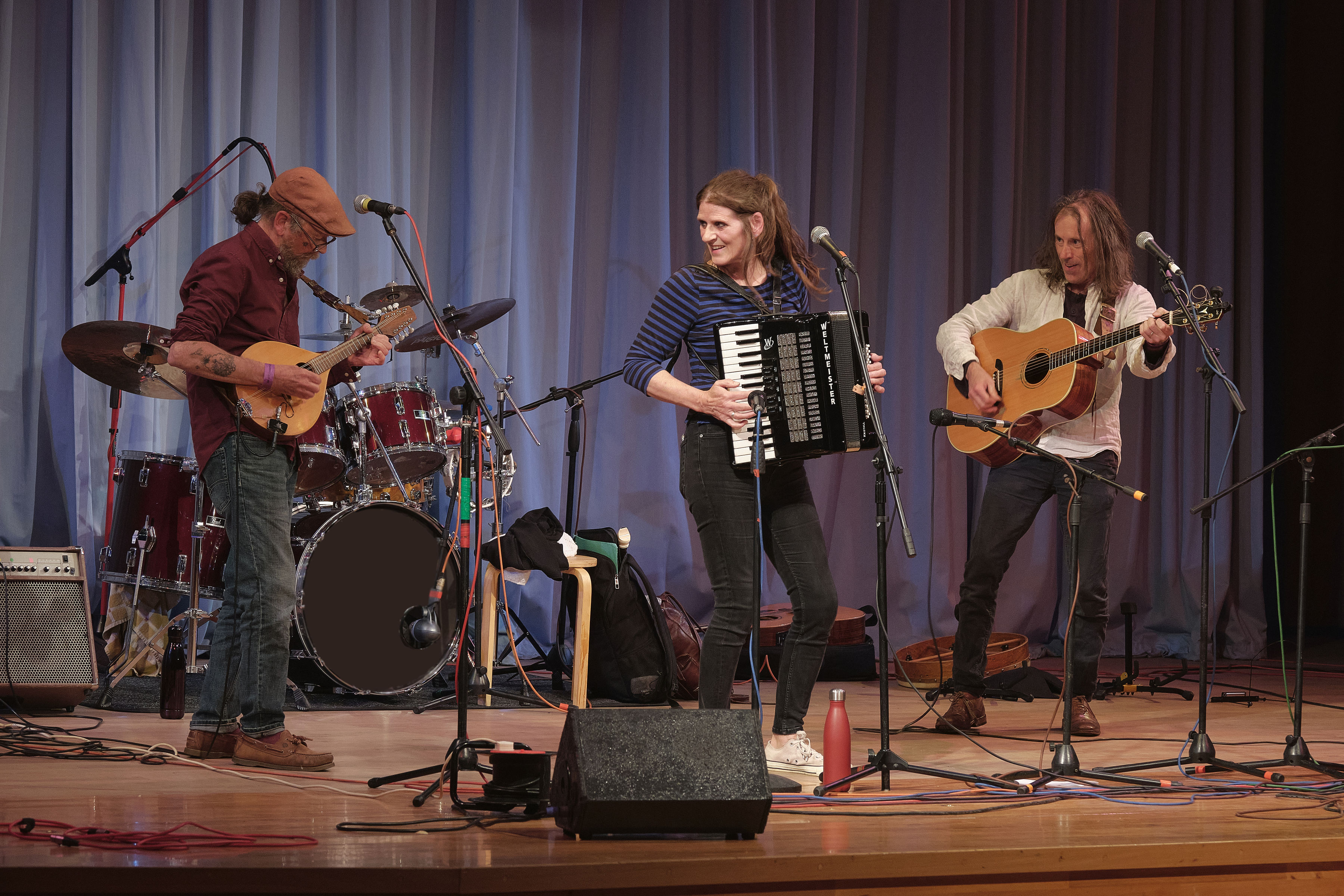 Born and raised in Suffolk on the east coast of England, John's musical life started in the early 1980s as a bass player. At the age of 14, John picked up a 6-string guitar and taught himself to play and by 15 he was writing songs, singing, gigging and trying to escape the routine of a 9 to 5 living. 
John gigged for 5 years in rock and pop bands until a visit to Waveney Folk Club in his late teens changed all that. Digging out an old Pete Seeger Greatest Hits vinyl from his childhood and discovering Bells of Rhymney, coincided with his introduction to Bob Dylan's early acoustic music, and John soon turned his focus to the treasures of the British folk scene. Folk clubs were totally magical to him with their atmospheric venues, history, politics and a culture of communal singing. All the songs he produced at that time were written to be performed in those environments to a listening audience. John has written poetry since childhood and found the lyrical richness of the songs sung by the likes of Dick Gaughan, Martin Carthy and Dougie McClean to be inspiring and genuinely more rebellious and challenging than the 'anti-establishment' rock to be heard on the mainstream media. 
John served his folk apprenticeship as a young solo performer, building a reputation as a talented songwriter, touring festivals and folk clubs in his rusty, old Dormobile, busking, sleeping on floors, meeting new friends and trying to make ends meet. After the release of his first album, The Shrinking World, and having performed in many of London's top acoustic venues, John was featured and interviewed by The Times newspaper as a promising talent on the national music scene. 
Whilst continuing his solo work aroun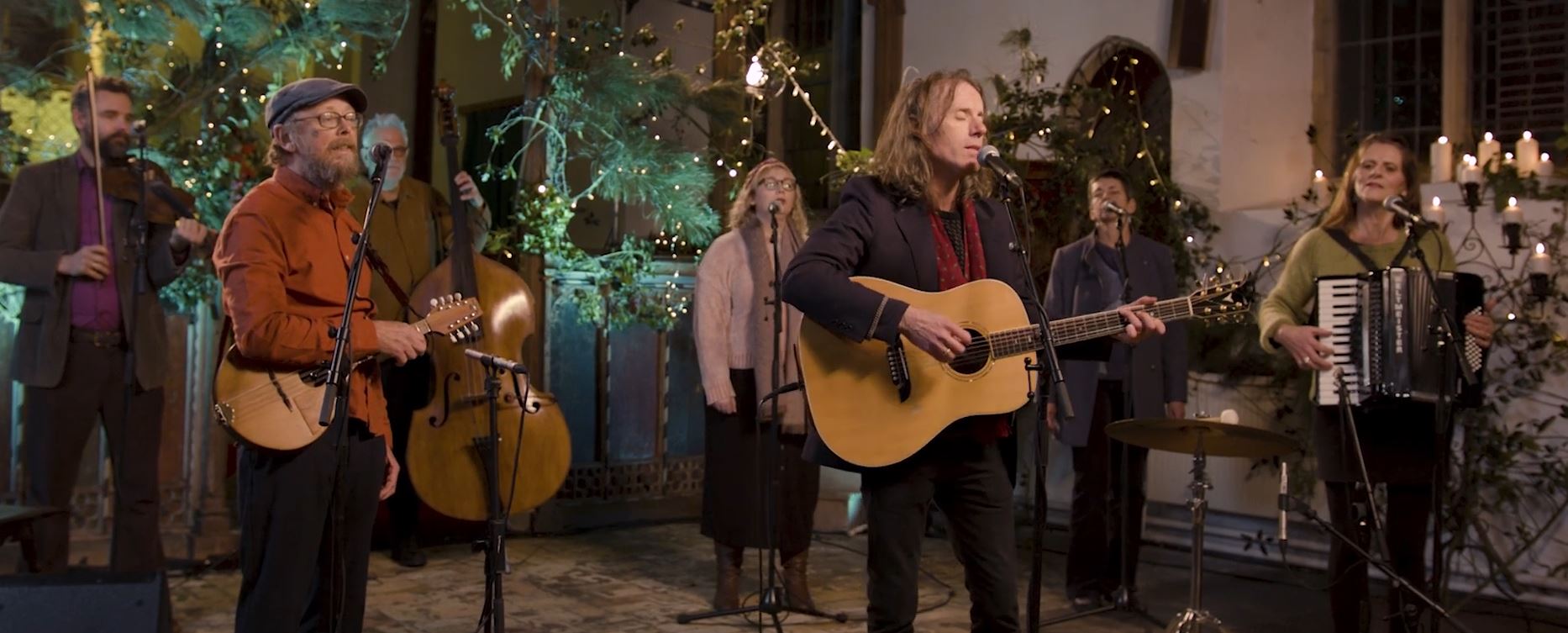 d the UK and Europe, John has had the pleasure of working with some excellent musicians over the years, who also feature on his recordings. In 1990, he began a long and successful musical partnership with outstanding fiddle player, Mario Price, performing together for over 30 years. Together they formed 2/3s of popular ceilidh band, Skiphire, along with their caller, Richard Hubbard.
In the mid-1990s, John met and married Lynne and, as family life and young children became a priority, John reduced his touring schedule and recording output for a while. John and Lynne enjoyed travelling and spending time in different countries, seeing wonderful land and seascapes and meeting interesting people, which provided much inspiration for new songs.
During the 'family years', John continued to gig, write, record and make a living from music but, when the children were grown, he was back on the road more regularly, recording more frequently and working on various writing projects.
In 2013, John gathered a band around him for the first time in many years. The (imaginatively titled) John Ward Band comprised Stephen Mynott – electric guitar; Les Woodley – double bass, mandolin; Lynne Ward – accordion, ukulele bass, whistles, bodhran; John Ward – acoustic guitar, bodhran, harmonica. The 4-piece band became stripped-down to a trio performing live across the folk clubs and festivals of the UK and, together with highly-respected musicians, Mario Price, Ian Sainsbury and Jim O Toole produces the wonderful arrangements of John's songs on CDs, Sargasso and Life Drawing and his most recent Cd/book, Congress, released in 2023.
The extended band sometimes plays out live at larger festivals but it's the JW Trio, which is best suited to folk clubs and more intimate venues, that tours, playing extensively from Scotland down to the south coast of England and from East Anglia to Wales.  As a solo artist or accompanied by his musical friends, John has performed many times in large concert venues supporting acts such as Bill Wyman and the Rhythm Kings, Dick Gaughan, Martin Carthy, Vin Garbutt, Davey Spillane, Carolyn Hester, John Otway, Dave Swarbrick, The Strawbs, Elyza Carthy and Alan Styvell.
John has always lived by the sea and spent some years of his child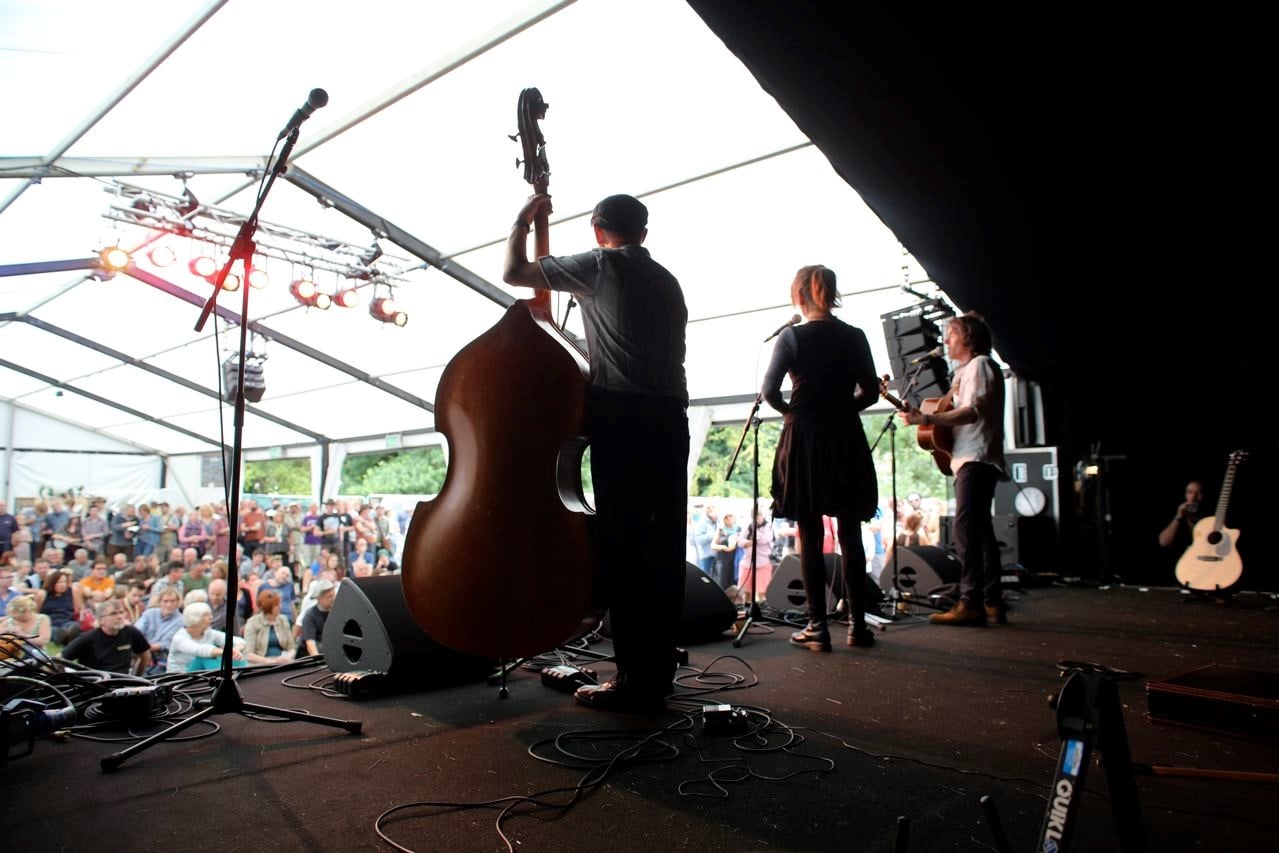 hood in Southampton and has romantic memories of watching the huge liners come and go from the shore of Southampton Water. He has lived most of his life in the most easterly town of the British Isles and feels a strong connection with the sea. His interest in the British coastline and the local history of his home port town of Lowestoft and the surrounding area has inspired many of his folk songs. He is recognised as a formidable songwriter on the national folk scene and has released 9 CDs of original material and a published two books, all to positive critical acclaim. He writes in a variety of styles, often about the natural world, children and family, local and personal heritage, social issues, injustice and hope for the future.
John has been commissioned to write songs for various projects, including Broadside, a 1990 album of songs about the Norfolk Broads, America's Got Talent winner, ventriloquist Paul Zerdin, The Voice Cloud project and the Halesworth Maltings project. He also wrote and performed a song for a compilation album featuring, amongst others, Billy Bragg and The Men They Couldn't Hang and, in 2004, 2 songs co-written with pianist, Ian Sainsbury, were recorded and released by top Eagles tribute band, Talon.
John's epic poem book, entitled The Iron Bridge, was published also in 2004 and has been performed live multiple times and used as an educational resource. His second book, Congress, came out in late 2022/early 2023 accompanied by a CD of the same name. It was serialised on BBC Radio Suffolk, performed live several times and a workshop version was presented at several festivals and libraries.
As well as being an outstanding writer, John is a fine guitarist, bassist, harmonica and bodhran player and plays multiple instruments on his own recordings - drums, percussion, banjo, mandolin and ukulele. He is an experienced 6-string guitar, bass guitar and bodhran teacher in education and in private tuition, and is booked at festivals regularly for bodhran and songwriting workshops.
As well as writing, recording, live performing and teaching, John supports folk and roots music in other ways. In 1999, he was elected to the National Committee of the Folk Roots and Traditional Music Section of the Musicians' Union, on which he served until 2006. During this time, John actively campaigned for greater representation for acoustic and roots music in the media.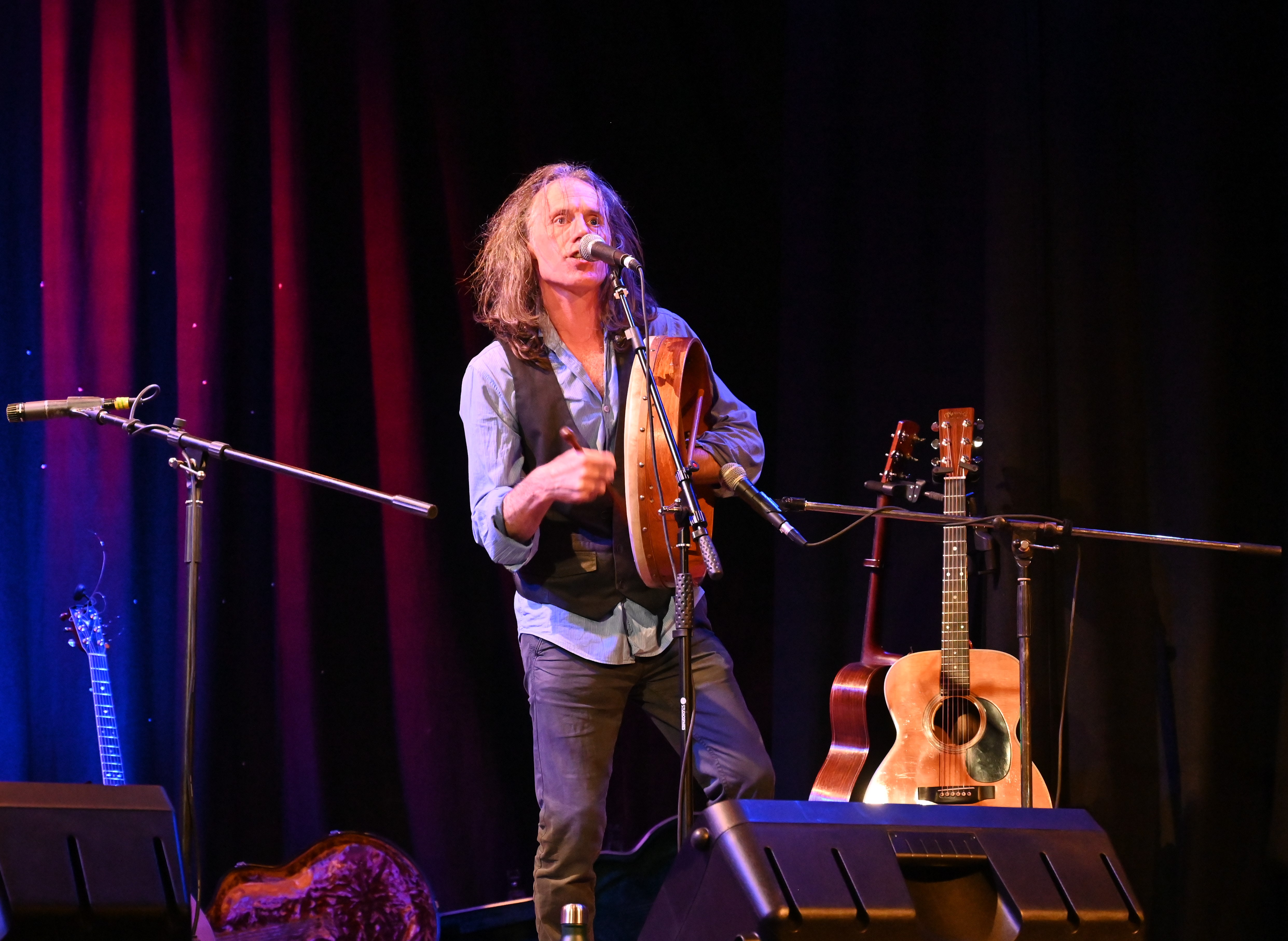 In 2011, John and Lynne set up the not-for-profit organisation, Broad Roots, to promote folk and roots music in the Lowestoft and surrounding area. Broad Roots has staged many events at local venues, has organised the folk evening for the Southwold Arts Festival and has been closely involved in the organisation of the Folk East festival since its start.
Outside of music, John's childhood love of nature and the countryside continues and he is active in conservation projects in his area. When time allows from touring, writing, teaching and recording, he supports political causes such as Stand up to Racism, and is the music delegate for the Waveney Branch of The Trades Union Council.
John's musical journeys have reinforced his view that music is one art form, which needn't be categorised and constrained by genres. He loves variety in music and writes in many different styles, drawing influence over the years from his love of the following artists:  The Beatles, Paul McCartney, Dick Gaughan, Bob Dylan, Paul Simon and Art Garfunkel, Jackson Brown, Tom Lehrer, The Waterboys, Chuck Berry, Martin Carthy, John Denver, Joan Baez, Louden Wainright, Stephane Grappelli and Django Reinhardt, Amiee Mann, Big Bill Broonzy, Dougie McClean, Richard Grainger, Pete Seeger, The Who, The Kinks, Terry Hall and Mushtaq, The Fleet Foxes, Buddy Holly, Ry Cooder, Randy Newman, Hank Williams, Bob Marley, Bruce Springsteen, Charles Dickens, Herman Hesse, Richard Dawkins, Eckhart Tolle, Spike Milligan ....

Explore the website to find out more about John Ward's live work and recordings.